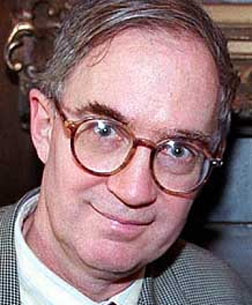 John James, 55, the twin brother of The National Arts Club's president Aldon James, was arrested and quickly pleaded guilty to a felony charge of tax fraud for using The NAC's tax exempt status to avoid sales taxes owed on hundreds of thousands of dollars in fine jewelry sales.  With this advice from his lawyer Gerald Shargel (famous for defending John Gotti and Sammy "The Bull" Gravano),  John James avoided prison time.  However, he must still spend 90 days at a ritzy Connecticut psychiatric facility, serve five years' probation, and pay restitution and fines of of $529,213, plus a $60,000 fine.  NAC President Aldon James remains under investigation by Manhattan District Attorney Robert Morgenthau which began in 1998 and included a full raid of The NAC in 2001.

John James is now the second major figure in the James/Leitner administration to plead guilty to felony charges as part of the ongoing investigation into National Arts Club operations by DA Morgenthau and the city's Finance Department.  Dining room manager Joseph Frappaolo pleaded guilty to evading $160,000 in sales tax on meals sold at NAC.

Click logos for full coverage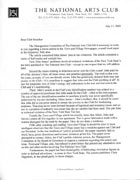 To read the response to the arrest and guilty plea sent to the membership by the NAC Membership Committee, click image.